A mom recently wrote us to ask a question…
Her son was told he needed better core strength to swim faster. In the past, they had considered using a device to activate his core, but opted not to. Did they lose their window of opportunity to help his core?
The answer is no, they didn't. Here are some insights as to why Bridging® is still able to change his core activation.
(More to the swimmer's story at the end.)
---
Core essentials from the ground up (literally!)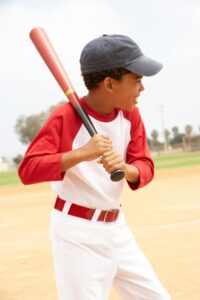 At all ages, we are often told we need to develop a stronger core to help with posture, pain or coordination challenges.
What you already may be doing
Whether for back and neck pain, computer posture, or faster swim times, you can go online to find many exercises and gadgets available claiming to help. Some of you may have tried these gadgets, exercises, classes, and personal trainers.
Often this quest for better core strength starts with excitement which withers before long. With kids, the excitement often fades more quickly.
Is it working?
Results from these core exercises seem to fall into two scenarios–1.) limited results despite best efforts, or 2.) good results at first, but issues return when tapering off the exercises. You are disappointed either way.
If the exercises don't seem to offer an effective or practical long-term solution you wonder what other options are there?
We find poor core activation is from impaired micromovements. The root issue often isn't strength, but instead the lack of automatic activation which should occur as we move. And, yes, the activation can change!
---
A different perspective on core strength
Unlike core exercises, compression clothes or gadgets, the Bridging® approach takes a completely different perspective.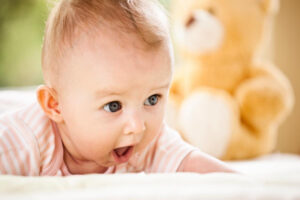 Your core strength used for posture, music, athletics, and academics is firmly rooted in basic infant movement development, and the associated micromovements.
Why don't my core muscles work on their own?
There are many reasons why core activation isn't happening on its own. Injury, medical procedures, or something unusual back at birth are all reasons the intrinsic core relationships may not be automatically functioning.
At The Bridging Institute we use an engineering-based process to figure out the missing relationships between your micromovements. We then use gentle rocking motions to restore your micromovements and related core strength.
Bridging is a total core re-boot, not just a patch.
Wondering if Bridging can help your core?
Email us some details and we'll let you know how.
---
Back to our swimmer …
We found the swimmer's core worked fine as long as he was folded up in a sitting position. Just not so well when fully lengthened out in the pool. His core activation actually needed help transitioning across different postural relationships. (Similar to the progression of sit to crawl to kneel to stand.) He's awaiting the next competition to check out changes to his speed.
Our goal at The Bridging Institute remains keeping your body's micromovements optimally organized to self-regulate, focus, and be active for the things you enjoy in life.
https://bridgingtechnique.com/wp-content/uploads/2021/06/baby.jpg
799
1200
tilpro
http://bridgingtechnique.com/wp-content/uploads/2018/05/Bridging_logo.png
tilpro
2021-06-04 14:01:31
2021-06-25 12:27:24
Your Foundation to a Strong Core