Insights about Chronic Pain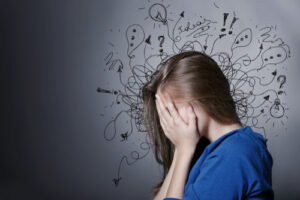 80% of childhood chronic pain continues into adulthood.
Many study* participants reported the pain was the result of a sports injury. (*Source: Chronic Pain in Adolescents Children (Basel) Dec 2016 Freiedrichdorf et al.)
17% of adults with chronic pain had it as a child.
Chronic pain is also a significant post-operative complication. 
30-55% of cardiac surgeries result in chronic pain.
20-50% of breast surgeries result in chronic pain.
(Source: British Journal of Anethesia Aug 2019 Aneath et al.)
Recently I've discussed the link between children's behavior and the micromovements within the body. Behavior and focus are the top concerns for school age clients we meet. By changing a child's micromovements, their behavior changes. (see BLOG post)
Changing the Micromovements Also Erases Pain!
For teens and adults, poorly functioning micromovements lead to pain. When pain continues, despite medical treatment and/or therapies, it's time to look for a different perspective. This is often when they seek help at the Bridging Institute.
In most cases, we find there has been either a high impact injury or a medical intervention (often surgery) which disrupted the micromovement transitions. Sometimes, the key event was many years ago.
Once the areas of trauma are supported and reintegrated, ease of movement returns and pain decreases. Often the pain is significantly reduced after the first session.
Almost like getting your car back from the autobody shop after an accident. The parts are put back together like new, and running smoothly!
Our goal at The Bridging Institute remains keeping your body's micromovements optimally organized to self-regulate, focus and be active for the things you enjoy in life.
---
Coming in the Weeks Ahead …
Stories from clients on how their pain mystery was solved and what was the root cause. We will profile from both post-surgical pain and injuries.
To help you understand why the injury or surgery upset the micromovements resulting in pain, and how Bridging helped I will also be sharing video explanations of each case.
---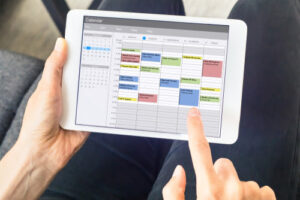 Want Help Now?
Check out our expanded hours.
Evenings? Wednesdays?
We have you covered with expanded hours. We are open each weekday until 7pm.
---
New Welcome Video

Not sure how we help, what the office looks like, or what you'll experience?
Our new Welcome Video gives a quick overview to answer all your basic questions. You can find it on the website homepage also.
https://bridgingtechnique.com/wp-content/uploads/2021/05/featured-05-07-2021.jpg
618
871
tilpro
http://bridgingtechnique.com/wp-content/uploads/2018/05/Bridging_logo.png
tilpro
2021-05-07 14:04:35
2021-05-07 14:04:35
Pain -- The #1 Reason Teens and Adults Seek Out Bridging® Relief